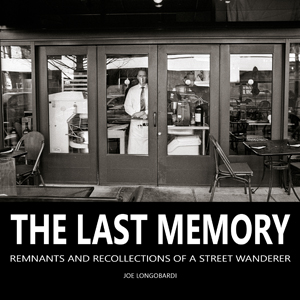 The Last Memory
Remnants and Recollections of a Street Wanderer
ISBN 978-0-9986906-2-9
The Last Memory is a collection of Asheville street photography captured in the tradition of the mid-20th century photographers who embraced a humanist approach to documenting everyday life. The work was several years in the making, captured completely on film and old manual film cameras. The book focuses on the urban center of Asheville, North Carolina as it deals with the latest nationwide trend of gentrification.
The book features images that are part of an exhibition entitled Mind heart and the City that will take place in Knoxville, TN in 2018. The show will run from April 6 to April 27, 2018 at the Emporium Center Gallery, 100 S. Gay Street, Knoxville, TN 37902. An opening reception will be held on Friday, April 6, 2018
Order books via this link. Books are Print On Demand, and printed on order.